12020 Sunrise Valley Dr. Suite 100, Reston, VA 20191
| | |
| --- | --- |
| Posted on 3 September, 2015 at 0:30 | |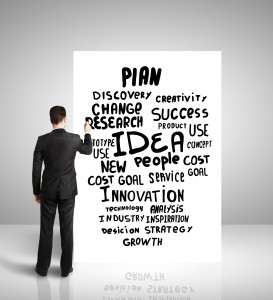 I recently read an article by Stanton Chase, EVOLUTION OF CHINESE ECONOMY REQUIRES AN EVOLUTION OF CORPORATE TALENT MANAGEMENT STRATEGIES. The article discussed the dynamic changes in the Chinese HR strategies in order to remain competitive in the talent management arena. Mr Chase concentrated on the Chinese HR market but I would venture to draw the conclusion that we have many of the same issues in the US. Our talent market also requires an innovative, multifaceted strategy for acquiring and retaining the best local talent for senior-level management positions.
In China, the "overall economic growth remains strong (about 7.5%) but is leveling off. The labor market in China today is fueled by a number of factors, including:

increased demand for local managers,

limited supply of qualified talent,

rising compensation levels,

a hyper-competitive recruiting environment, and

high turnover rates among top managers."
Doesn't this sound like the same types of issues that we are faced with in the US?

According to Mr Chase, old-school HR tactics, such as offering attractive compensation packages, remain important; they always are. But it seems that the Chinese are realizing that an emphasis on"softer," less tangible aspects of employment, such as corporate culture and career development, also are critical for capturing and keeping their highly valuable, talented employees. Silicon Valley has figured out that a looser dress code and less regimented hours work for many of their creative, and hard working talent. Flex time and family-friendly companies keep the young worker as they have families. We all must work and continue to evolve as our talent pool loses many of the Baby Boomers and turns to the alphabet generations. I encourage you to stay on the cutting edge of what makes your company the golden place to work.
Categories: For Employers, PR & Communication News
/