12020 Sunrise Valley Dr. Suite 100, Reston, VA 20191
The best companies are those that can bounce back from failure. Here's what it takes to do it well. By Jay Steinfeld | @BlindscomCEO | Jan 17, 2012
The other morning I heard a seasoned, well-known political pundit discuss who he thought might win the Republican presidential nomination. He said it would be that person who could personally rebound from the harsh bombardment of criticisms and negative ads. It made me think about how important resilience is not only in business but al...
Read Full Post »
I recently conducted a search for a senior level PR person. The company hesitated about using a search firm because of the fee but their candidate search had been long and unproductive. We had one meeting and concentrated on the intrinsic qualities that they sought for their department. I presented 6 candidates to the firm. Only one out of six persons had a resume on-line (though they had never met them). The person that they ultimately hired was not that person.
When time is money you ...
Read Full Post »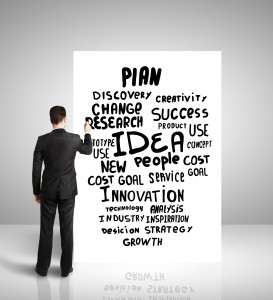 I recently read an article by Stanton Chase, EVOLUTION OF CHINESE ECONOMY REQUIRES AN EVOLUTION OF CORPORATE TALENT MANAGEMENT STRATEGIES. The article discussed the dynamic changes in the Chinese HR strategies in order to remain competitive in the talent management arena. Mr Chase concentrated on the C...
Read Full Post »
Bill Gates once famously said: "If I had one dollar left, I'd spend it on PR".
Over the weekend, I was involved in a game of Trivial Pursuit and one of the questions asked which corporation Bill Gates co-founded. You know, I think it was the only question that everyone at the table knew at the same time. We all know something about Bill Gates. We listen when Bill Gates starts a foundation. We listen when Bill Gates talks much like an E.F.Hutton comment. So, it was...
Read Full Post »
Think about it! With no internet and no TV and no radio and no telegraph, how did the ground swell of patriotism make it to main street USA? Did the newspapermen translate the vision of independence into a big party? Who communicated the groundswell of enthusiasm to these new Americans to get out and join in the celebration of independence? Our President proclaimed it but our masses embraced it to celebrate family, ...
Read Full Post »
In the wake of the June 29 storm, slow clean-up and climbing temperatures have left nerves on edge. An article on the front page of The Washington Post quotes critics 'So Tired of Pepco's PR'. Also in the same article, Verizon's director of PR, Harry J Mitchell, comments on hardware and software failures in the storm. If the face of your company is on the front page of the Washington Post today, make sure that the message is your best message!
Ben Long, the Presi...
Read Full Post »
/