12020 Sunrise Valley Dr. Suite 100, Reston, VA 20191
Is it time to make a mid-year resolution?
As we celebrate July 4, 2012, we pause to name our freedoms. We list freedom of speech and freedom to vote and freedom of the press but where do we list the freedom to be our best? How often do we take the time to assess our situation and see if we are at our best? Is our job still challenging? Have we kept our skills up to date? Have we embraced the new technologies in our company and in our world? What would it take to be your bes...
Read Full Post »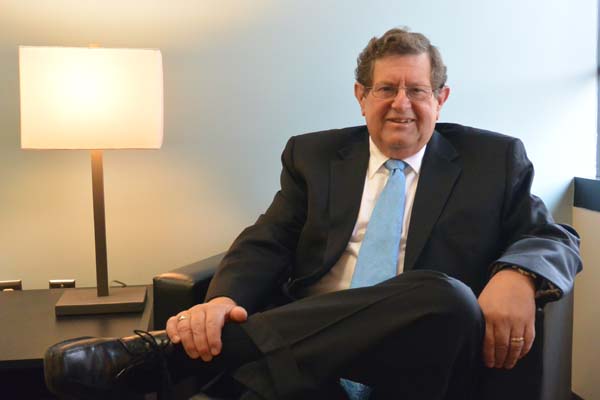 Ben Long works with PR and Marketing Professionals throughout the U.S. For over 30 years he has developed those friendships that remain invaluable with excellent employers in both the corporate and non-profit world. Ben works with the technical aspects of a search to ensure that each resume, each interview, each recommendation is compl...
Read Full Post »
For some, a cup of coffee starts the day. For others, fruit or a muffin breaks the evening fast. We all have our favorite way to meet the day….and then the fun begins. If you look forward to your cup of coffee more than your day at your office, you may be in a rut at work. Can you change your duties or add a new challenge to change the dull into interesting? For some, the only way to find the new challenge is to explore the next step, the next company or association who is in dire ...
Read Full Post »
Don't you love August? Commuting is simpler. Dress is more casual. Talk around the water cooler includes the trip to the beach conversation. On the flip side, trying to conduct meaningful business is a bit of a challenge to us all. Phone calls terminate in message ques. Emails receive "away" messages. Half-day Fridays creep to Thursdays. In short, August becomes the month where we re-charge our souls before the September rush.
So what will you do to re-charge? N...
Read Full Post »
Most companies have a list of required credentials that must be met when looking for the best SVP of Communications to represent your company. The list includes black and white information like education, years of experience, and possibly past affiiation with an agency. This list is the easy part of fulfillment for your search.
The difficult part of finding the best candidate involves the intangibles. Does this person have the personality that blends with the rest of the staff? For your...
Read Full Post »
/